Jorge Manuel De Oliveira Dias
Tweet
Mozambique
(
1972
)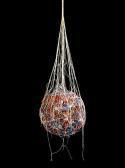 Some works of Jorge Manuel De Oliveira Dias
Extracted between 1 works in the catalog of Arcadja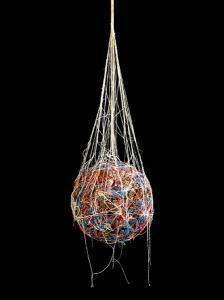 Original 2005
Lot number:
72
Other WORKS AT AUCTION
Description
:
Jorge Manuel de Oliveira Dias (Mozambican, born 1972)

Coisa Suspenda (Suspended Things), 2005

ceramic, wire, silicone and thread

120 x 29 x 29cm (16 15/16 x 23 5/8 x 16 15/16in)
Footnote: Exhibited: London, October Gallery, 'Angaza Afrika', 15 May – 26th July 2008. Literaure:
C. Spring, Angaza Afika exhibition catalogue, (London, 2008), illustrated pg. 90. "Suspended as a net, as if it has been dragged up from the depths of the sea, it is a ball of matter that has attracted more of Dias's wire creatures, which appear to be feasting on it."