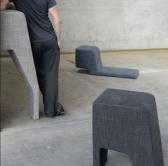 Pierre Berge
Sep 13, 2009
Some works of Leon De Lange
Extracted between 2 works in the catalog of Arcadja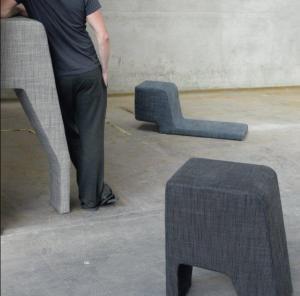 Original
Lot number:
126
Other WORKS AT AUCTION
Description
:
LEON DE LANGE
Prototype Ensemble de trois éléments en
bois garnis de tissu proposant différentes positions d'appui ou
d'assise. Trhee elements of resting or seating in wood and grey
fabric. 2008 Élément en hauteur H_132 cm L_45 cm P_55 cm Élément
plat H_45 cm L_112 cm P_45 cm Tabouret H_68 cm L_60 cm P_47 cm An
abstraction of form enables us to landscape our interior.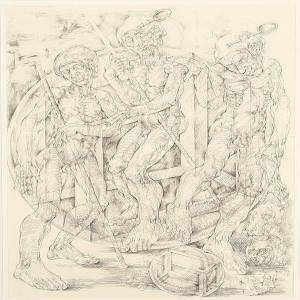 Original
Lot number:
636
Other WORKS AT AUCTION
Description
:
Leon Ganger: "De blinde I,II og III".All signed Leon Ganger 85. Pencil on paper. Sheet sizes 76 x 55 cm.(3)
Leon Ganger
"De blinde I,II og III". All signed Leon Ganger 85. Pencil onpaper. Sheet sizes 76 x 55 cm. (3)