Rosa M. Dawe
Tweet
XX Century -&nbsp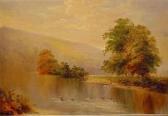 William Doyle
Oct 11, 2000
Some works of Rosa M. Dawe
Extracted between 2 works in the catalog of Arcadja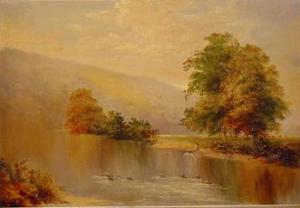 Original
Lot number:
14
Other WORKS AT AUCTION
Description
:
Rosa M. Dawe
American, early 20th century
FISHERMAN BESIDE A MOUNTAIN STREAM
Signed
Rosa M. Dawe
and dated indistinctly (lr)
Oil on canvas
13 x 19 inches
Estimate $ 300-400
A few surface scratches - along the far left side(approximately7 inches in length) and on the far right near edge (2inch scratch). Frame rubbing. Dirty varnish. Nail coming throughfrom behind on the far right edge in center.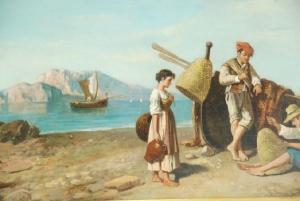 Original
Lot number:
168
Other WORKS AT AUCTION
Description
:
M Rosa Scilian Coastal Landscape circa 1890 oil on canvassigned lower right 31 x 59.5cm