Peter Danckerts De Ry
Tweet
(
1580
- &nbsp
1661
)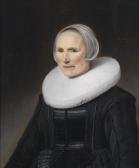 Palais Dorotheum
Apr 17, 2013
Some works of Peter Danckerts De Ry
Extracted between 3 works in the catalog of Arcadja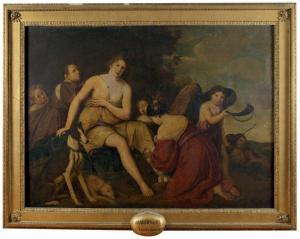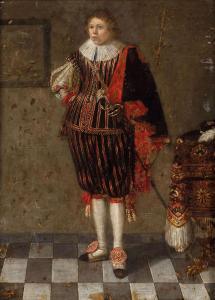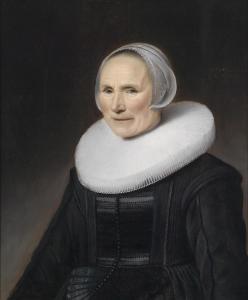 Attributed 1640
Lot number:
854
Other WORKS AT AUCTION
Description
:
Attributed to Pieter Danckerts
(Amsterdam 1605–1661 Rudnik)

Portrait of an elderly lady,

inscribed and dated: AETATIS 62 A 1640,

oil on panel, 71.7 x 60.3 cm, framed

Provenance:

collection of Sir Thomas Fermor-Hesketh, 8th Baronet, 1st Baron Hesketh of Hesketh (1881–1944), Easton Neston House, Northants;

Sotheby\'\'\'\'s, London, 17.-19.05. 2005, \"Easton Neston Sale\", lot 283 (as circle of Michiel van Mierevelt)

Documentation:

Foster et al., Hon. Sir Thomas Fermor-Hesketh, The Inventory of the Contents of the Mansion Easton Neston House, Towcester... at 9 Montagu Square, London, removed by Lady Hesketh from Easton Neston House, MS, August 1910, Hesketh Family Archive (as \"Dutch School, Head of an old Woman\").

Despite its high quality, it has not been possible thus far to find a convincing attribution for this painting. It corresponds with the style of Danckerts, who was active in the Baltic and Poland as a court painter from 1640. This portrait must have been executed shortly before his departure. The painting comes from the famous collection of Hesketh family from Easton Neston House, a architectural masterpiece by Sir Nicholas Hawksmoor, known for his design for Blenheim Palace.