Otto Dörr
Tweet
(
1831
- &nbsp
1868
)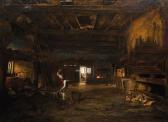 Some works of Otto Dörr
Extracted between 1 works in the catalog of Arcadja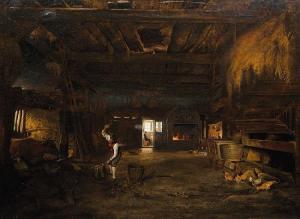 Original 1863
Lot number:
366
Other WORKS AT AUCTION
Description
:
Description:
Otto Otto Dörr
Ludwigslust 1831 - Dresden 1868
Daily activities n the Farmhouse
Probably 1863, oil/canvas, 88 x 117 cm, lo. ri. sign. O. Dörr, some rest. - German painter of rural interiors a. portraits. - Mus.: Dresden (Gem.-Gal.), Hamburg (Kunsthalle), Bautzen, Chemnitz u.a. - Lit.: Saur, Thieme-Becker.