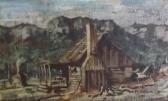 Some works of Pj Brocklebank
Extracted between 1 works in the catalog of Arcadja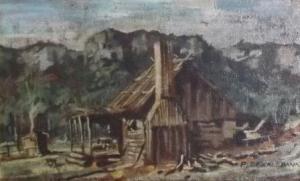 Original -
Lot number:
386
Other WORKS AT AUCTION
Description
:
Description:

P J BROCKLEBANK Ben Hall's gaff, Blue Mountains New South Wales and a second similar oil on board. Each signed and each inscribed 17 x 25cm

* The description of the above lot by the auctioneer in the language of the auction is the governing description. Any translation using Google translate is a guide only - its accuracy cannot be guaranteed and it is used at your own risk.