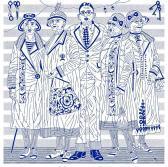 Some works of Dmitry Borshch
Extracted between 1 works in the catalog of Arcadja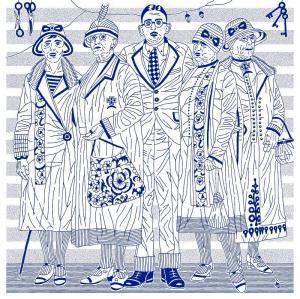 Original 2009
Lot number:
1680901
Other WORKS AT AUCTION
Description
:
Item No. 1680901 : Dmitry Borshch, The BuddingPatriarch, 2009 D7DWB
Description
Inkjet print, signed, numbered "2/20" on the reverse.
Provenance
Directly from the artist.
Measurements
33 x 33"
Condition
Artwork is in excellent condition.
The Budding Patriarch belongs to a series called Graphic Sceneswhich continues to develop and is not yet accompanied by astatement. Two statements, accompanying my previous series yetrelevant to the offered print, are below.
I favor a compound approach to all visual problems that occupy me.By compound I mean multiform – I present my solution to a givenproblem in as many forms or through as many means as are availableto me. These may be painting, printmaking, sculpting... The meaningof each completed piece is deferred until other pieces, materiallyand thematically linked to it, are completed. They form theunderstructure upon which their meaning could rest.
Not able to describe a piece outside of its progressing context Ihesitate whenever I am asked for an \"artist\'\'s statement\". I cannot \"state\" my art\'\'s meaning; its current subject, however, can be \"stated\" – it is rectilinear geometry.
I realized after completing much of the series – \"When girls meet,hearts warm!\" is an unwitting response to Diane Arbus\'\'s \"Girls inmatching swimsuits\". The delay is understandable as her picture andmine are not directly connected. What I hope connects them is afeeling the viewer gets of strong poetic exchange between theirsubjects\'\' faces – an interplay of facial movements, heightened byframing and vignetting.
Often a certain ludicrous quality attracts me to one subject oranother, expressed in overapplied makeup (the most made up facesare the most revealing, I find), overbleached teeth or hairdos thatare ludicrously overdone.
After expanding the series to include males I renamed it \"Whenfriends meet, hearts warm!\" or \"Friend, you are my second self!\" Iview these pictures as manipulated found objects, shot with adisposable camera by some \"disposable\" photographer – me, subjectsthemselves whom I directed, a bystander...
Dmitry Borshch was born in Dnepropetrovsk, USSR; studied in Moscow,Russia; today lives in New York and exhibits internationally. Hiswork has been exhibited at the National Arts Club (NY, NY), BrechtForum (NY, NY), James Cohan Gallery (NY, NY), Exit Art (NY, NY),CUNY Graduate Center (NY, NY), Apexart (NY, NY), Salmagundi Club(NY, NY), ISE Cultural Foundation (NY, NY), NY Studio Gallery (NY,NY), Parish Art Museum (Southampton, NY), BRIC Rotunda Gallery(Brooklyn, NY), Frieze Art Fair (London, UK). In 2008 Dmitry wasawarded the National Arts Club award for graphics.