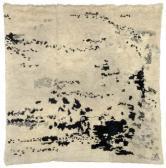 Along with Renata Bonfanti, our clients also searched for the following authors:
Giorgio Belloni
,
Peter Paul Rubens
,
Tito Pellicciotti
,
Giovanni Lomi
,
Anders Leonard Zorn
,
Henry Moore
,
Pier Francesco Cittadini Il Milanese
,
Giacomo Francesco Cipper
,
Claude Monet
,
Alessio Issupoff
,
Giuseppe Migneco
Some works of Renata Bonfanti
Extracted between 1 works in the catalog of Arcadja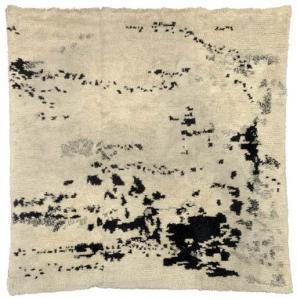 Original 1959
Lot number:
824
Other WORKS AT AUCTION
Description
:
RENATA BONFANTI
'Giappone' A Hand-Knotted Wool Carpet, 1959
118 in. (299.8 cm.) square
Provenance
Private collection, Como.
Renata Bonfanti, Bassano.
Lot Notes
cf. Domus, "I Colori de Eszter Haraszty Renata Bonfanti," vol. 360, November 1959, Milan, p. 44 for a detail of a rug of this design, p. 45 for other rugs by Bonfanti.
This lot is accompanied by a letter from Renata Bonfanti.