Wilhelm Bernatzik
Tweet
Follow the artist with our email alert
(
1853
-&nbsp
1906
)&nbsp-&nbsp
Artworks
Christie's /
Oct 17, 2000
€25,389.30 - €33,852.40
€29,832.08
Some works of Wilhelm Bernatzik
Extracted between 3 works in the catalog of Arcadja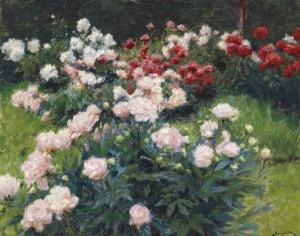 Original
Lot number:
221
Other WORKS AT AUCTION
Description
:
Wilhelm Bernatzik (Mistelbach, 1853–1906 Hinterbrühl) Peonies, signed Bernatzik, oil on canvas, 80 x 100 cm, framed, (Rei) Compare: Friedrich von Boetticher, Malerwerke des 19. Jahrhunderts, Hofheim/Taunus, Vol. I. 1, p. 90f., no. 13 Wilhelm Bernatzik studied from 1873 to 1875 under Eduard Peithner from Lichtenfels at the Vienna Academy and in 1875 moved to Düsseldorf to continue his studies. From 1878 he worked as a pupil of Leon Bonnat in Paris before finally returning to Vienna. Together with Josef Engelhart, Josef Hoffmann, Carl Moll, Gustav Klimt and Josef Olbrich, Bernatzik was one of the founding representatives of the Vienna Secession, and in 1903 became its president. However, in 1905 he left the Secession to join the so-called Klimt Group. (Cf. Heinrich Fuchs, Die österreichischen Maler des 19. Jahrhunderts, Vol. 1, p. K34) Provenance: Private Collection, Family property Figdor.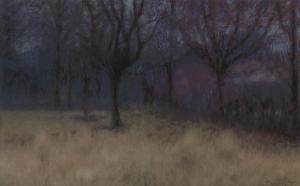 Original 1900
Lot number:
52
Other WORKS AT AUCTION
Description
:
Wilhelm Bernatzik (1853-1906) Winternachmittag signed and dated 'Wilh. Bernatzik 8 December 1900' (lower right) oil on canvas 247/8 x 393/8in. (163.4 x 100cm.) Painted on 8 December 1900 Exhibited Vienna, Galerie Metropol, Secessionismus und Abstraktion - Österreichische Kunst 1900-1930, 1989, no. 51 (illustrated in colour). Lot Notes Wilhelm Bernatzik was a founding member of the Vienna secession where he was particularly involved with the group around Gustav Klimt and took part in the exhibitions between 1898 and 1904. Prior to that he had been at the Academy in Vienna. His paintings found their way into the imperial collection of Austria and several other oils are housed in public collections in Vienna.