Yael Bartana
Tweet
(
1970
)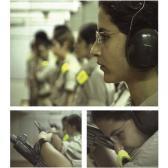 Sotheby's
Jun 1, 2010
Some works of Yael Bartana
Extracted between 2 works in the catalog of Arcadja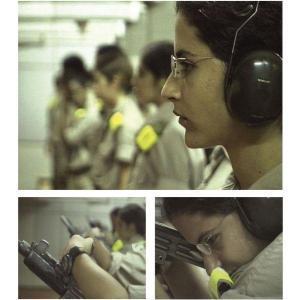 Original 2000
Lot number:
28
Other WORKS AT AUCTION
Description
:
LOT 28
YAEL BARTANA
ISRAELI, B. 1970
PROFILE
4,000—6,000 EUR
measurements
duration: 3 min. loop
Description
2000
one channel video and sound installation, monitor, headphones,colour
PROVENANCE
donated by the artistcourtesy: Annet Gelink Gallery
EXHIBITED
Some recent solo exhibitionsAnnet GelinkGallery, Amsterdam 2010, 'If you want, we'll travel to the moontogether'Contemporary Jewish Museum, San Francisco 2009, 'ShortMemory'P.S.1. MOMA, Long Island City 2008Annet Gelink Gallery, Amsterdam 2007Kunsthalle Fridericianum, Kassel 2006Some recent group exhibitionsKW Berlin, 2010, 'Early Years'Galerie Marian Goodman, Paris 2009Tate Modern, London 2008, 'H box'Museum Boijmans Van Beuningen, Rotterdam 2006, 'Slow Motion'Martin Gropius Bau, Berlin 2005
LITERATURE AND REFERENCES
Selected publicationsSergio Edelsztein[et al.], Short Memory , Tel Aviv: The Center forContemporary Art 2008Yilmaz Dziewior (ed.), Yael Bartana , Ostfildern: Hatje Cantz2007Charles Esche, Galit Eilat, Yael Bartana: videos &photographs , Eindhoven: Van Abbemuseum 2006Rutger Pontzen [et al.], Prix de Rome nl 2005 , Rotterdam:010 Publishers 2005
Selected public and corporate collections
MuseumBoijmans Van Beuningen, Rotterdam, NL • Van Abbemuseum, Eindhoven,NL • Museum De Paviljoens, Almere, NL • Nederlands Instituut voorMediakunst Montevideo/tba, Amsterdam, NL • Gemeentemuseum Helmond,NL • Tate Collection, UK • Kunstmuseum St. Gallen, CH • GrazerKunstverein, AT • Herzliya Museum of Contemporary Art, IL • Museumof Modern Art, New York, US • Jewish Museum New York, US
CATALOGUE NOTE
In impressive images, Yael Bartana's video works question theconstitution of Israel's national and cultural identity, especiallyas reflected in its rituals and representation. Bartana adopts therole of aloof, critical observer of her country in her quest formore profound meanings and links between everyday occurrences andsocial conventions. She expresses her interest in the mechanisms ofa country that prescribes an ideology and in the individual whoapplies it. She calls attention to that which underlies what wesee, what is hidden in images and actions.'I do not support the politics of Israel. But my childhood andmemories are there. I could not make art about anything or anywhereelse.'
Yael Bartana
was resident artist at the Rijksakademie in2000-2001She won the Anselm Kiefer Prize (IL) in 2003, the first prize ofthe Dorothea-von-Stetten-Kunstpreis (DE) 2004, the 2nd prize of the2005 Prix de Rome (NL), the Israeli Art Prize (IL) 2006, the PrixDazibao (CA) in 2009 and was shortlisted for the Artes Mundi 4 (UK)2010. www.my-i.com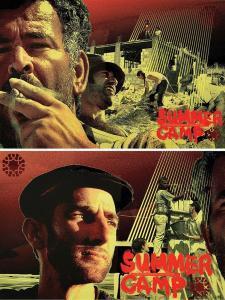 Original 2010
Lot number:
210
Other WORKS AT AUCTION
Description
:
Yael Bartana

b. 1970

Diptych: Summer Camp, 2010, Lightbox with color transparency, 70X100 cm. Each. Accompanied by a certificate of authenticity signed by the artist and the Sommer Contemporary Gallery numbered 1/5.