Joseph Banks
Tweet
(
1743
- &nbsp
1820
)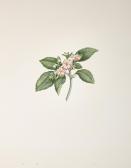 Bonhams
Dec 9, 2014
Some works of Joseph Banks
Extracted between 3 works in the catalog of Arcadja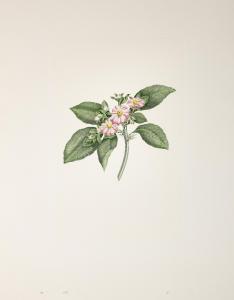 Original
Lot number:
9
Other WORKS AT AUCTION
Description
:
Joseph Banks (British, 1743-1820)

Banks' Florilegium: Brazil

Part XVI containing 23 engravings (plates 338-360), the first edition from the original 18th century plates, printed à la poupée, with additional hand colouring, each engraving with the blind-embossed title 'Banks Florilegium' and the plate number and set number 'EP3/3' in pencil lower left, a proof set before the edition of 100, each engraving with the blindstamps of the printer, publishers, publication date and pencil initials of the engraver lower right, on Somerset mould-made, in window mounts recording the names of the artist, engraver, plant names, place and publication date, together with title page, list of plates and colophon, printed at the Egerton Williams Studio, published in 1985 by Alecto Historical Editions in association with the British Museum (Natural History), London, in three hardback folders within a green solander box, 457 x 305mm (18 x 12in)(average plate size), 785 x 608mm (23)(folio)

Footnotes

Banks' Florilegium

(lots 9, 10 and 11) comprises 743 botanical engravings recording plants collected by Sir Joseph Banks and Dr Daniel Solander and drawn by Sydney Parkinson on Captain Cook's first voyage around the world in HMS Endeavour 1768-1771. All the plants illustrated were new to European botany and the window mounts record where and when the original specimen was found. The plates were bequeathed by Banks to the British Museum of Natural History and the Alecto Edition is the first one ever to have been printed in colour from the original plates.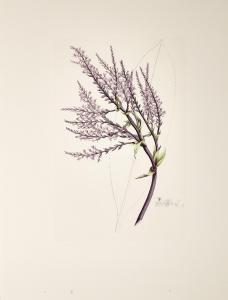 Original -
Lot number:
10
Other WORKS AT AUCTION
Description
:
Joseph Banks (British, 1743-1820)

Banks' Florilegium: The Society Islands

Part XXXI containing 23 engravings (plates 651-673), the first edition from the original 18th century plates, printed à la poupée, with additional hand colouring, each engraving with the blindstamps of the printer, publishers and publication date and the pencil initials of the engraver lower right, also with the blindstamp title 'Banks Florilegium' and the plate and edition number 83/100 in pencil lower left, on Somerset mould-made, in window mounts recording the names of the artist, engraver, plant names, place and publication date, together with title page, list of plates and colophon, printed at the Egerton Williams Studio, published in 1988 by Alecto Historical Editions in association with the British Museum (Natural History), London, contained in three hardback folders within a green solander box, 467 x 305mm (18 x 12in)(average plate size); overall 785 x 608mm (30 7/8 x 23 7/8in)(23)(folio)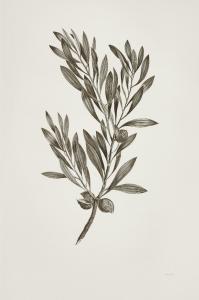 Original
Lot number:
11
Other WORKS AT AUCTION
Description
:
Joseph Banks (British, 1743-1820)

Catalogue of Banks' Florilegium

The catalogue, containing seven engravings (Plates 83,183,283,383,483,583,683) after the drawings by Sydney Parkinson, introduction, text, index of plants, artists, engravers and place names, numbered 83/100 in black ink on the reverse of the title page, each plate numbered in pencil from the series of 743, on Somerset mould-made, printed in sepia at the Egerton Williams Studio using a special set of the plates which were divided between the 100 catalogues for the numbered edition, published in 1990 by Alecto Historical Editions in association with the British Museum

(Natural History), London, bound in green leather boards with gold title on the spine, each 457 x 305mm (18 x 12in)(PL); overall 555 x 390mm (21 5/8 x 15 3/8in)(vol)