Louis Joseph Bahin
Tweet
(
1813
- &nbsp
1857
)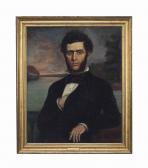 Christie's
Jan 19, 2017
Some works of Louis Joseph Bahin
Extracted between 2 works in the catalog of Arcadja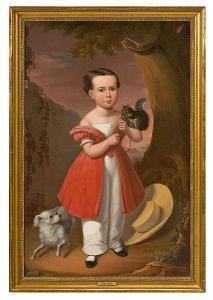 Original 1850
Lot number:
619
Other WORKS AT AUCTION
Description
:
619. LOUIS BAHIN ATTRIBUTED SOUTHERN
PORTRAIT,

Auction:
2009, Fall Fine and Decorative Art,
Oct 2 & 3
Natchez, Mississippi, ca 1850s. An oil on canvas of
a young child with pet squirrel and small dog, standing in a
landscape setting, with his straw hat at his feet. In a new gilt
frame; 51.75 x 35.5 in.

Louis Joseph Bahin (1813-1857) was born in Armentieres, France; his
wife Fanny Josephine Caremantrand was from Mantua, Italy. While
residing in Paris they had two sons, Gustave and Alphonse. Also
while in Paris, Bahin's portraits were exhibited at the National
Museum of the Louvre in 1848 and 1850. The family immigrated to New
Orleans, and about 1852 established permanent residence in Natchez,
Mississippi. One of the few, French trained, antebellum painters in
Natchez, Bahin earned his living painting portraits, however he
also painted some landscapes. He died in Natchez, where he is
buried, on June 27, 1857.
Provenance: Property of the Western Reserve
Historical Society
Condition: Relined and new stretchers.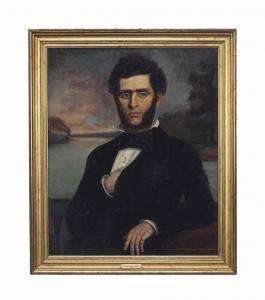 Original 1853
Lot number:
187
Other WORKS AT AUCTION
Description
:
Louis Joseph Bahin (American, 1813-1857) Portrait of a Riverman signed and dated 'Bahin/1853' (lower right) oil on canvas laid to board 35 ½ x 27 ½ in. (90.2 x 69.9 cm.) mid 19th Century