Prince Jurgen Von Anhalt
Tweet
(
1942
- &nbsp
2008
)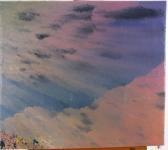 Wickliff & Associates
Mar 18, 2017
Some works of Prince Jurgen Von Anhalt
Extracted between 3 works in the catalog of Arcadja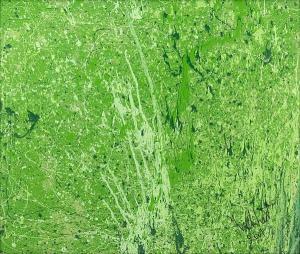 Original 2007
Lot number:
8096
Other WORKS AT AUCTION
Description
:
Prince Jurgen von Anhalt (German, 1942-2008)
Untitled, 2007
signed and dated 'J v Anhalt / 2007' (lower right) and further signed and dated (on the reverse)
acrylic on canvas

39 x 46 1/4in (99 x 117.5cm)
'I am greatly stimulated by the climate, environment, the audience and the dramatic moment.' Prince Jurgen von Anhalt
Prince Jurgen von Anhalt created his paintings with the use of heat and velocity of a jet engine, rather than merely liberating paint from a can with a brush. By doing so, von Anhalt merged his medium with one of the most important transportation tools of our time--the jet plane.
To accomplish this, von Anhalt directed paint into a force several times greater than hurricane winds; the heat from the jet engine welds and blends the paint onto reinforced canvas. The result is a synthesis of power, timing and environment. The jet blast itself created the most unusual texture and structure, which von Anhalt believed could not be achieved by brush or palette knife alone. His paintings capture his vision of color, texture and balance and reflect the cities where the productions were executed. No stranger to dramatic moments, von Anhalt's works were often created amidst large audiences and television cameras.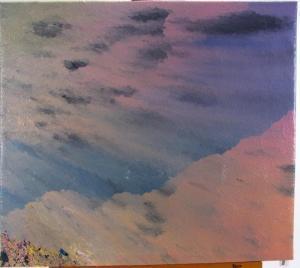 Original 1987
Lot number:
321
Other WORKS AT AUCTION
Description
:
Description: Jurgen Von Anhalt (German, d 2008) 29.5x33 , acrylic/canvas , unsigned , Jet Art Painting (purchased from the artist, 1987, by William Engle, of Indianapolis) Categories: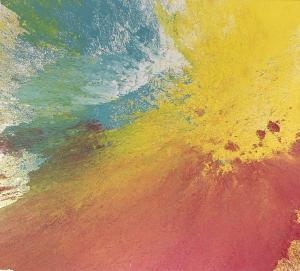 Original 1989
Lot number:
1130
Other WORKS AT AUCTION
Description
:
Prince Jurgen von Anhalt (German,
1942-2008)
Untitled, 1989

acrylic on canvas

89 x 80in (226.1 x 203.2cm)

unframed
Footnote: Provenance: Private Collection, Palm
Springs, California (acquired directly from the artist)