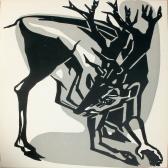 Some works of Emil Aarestrup
Extracted between 1 works in the catalog of Arcadja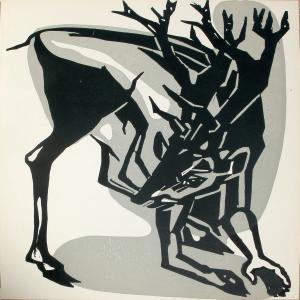 Original
Lot number:
6128
Other WORKS AT AUCTION
Description
:
Emil Aarestrup
Collection of 14 publications from Grafisk Cirkel incl. several of the rarest and earliest publications Emil Aarestrup: Ritorneller. Cph 1937. Illustrated with handcoloured vignettes by Ebbe Sadolin. Copy number 1 of 25 signed by Aage Wantzin. In orig. paper boards. + Axel Salto: Det Brændende Nu. Cph 1938. Illust. with orig. lithographs by Salto. One of 25 num. copies signed by Aage Wantzin. In orig. cloth boards. + Herman Stilling: Foredrag om trolde. 1954. With orig. signed etching by Stilling on front wrapper. + 11 vols. All in orig. wrappers or boards. (14)
The collection comprises Grafisk Cirkel 11, 17, 19, 28, 31, 35, 53, 59, 67, 83, 84, 89, 93 and 94.
The creative Danish association of typographers and book printers Grafisk Cirkel published more than 100 exclusive and innovative publications between 1936 and 1979. Grafisk Cirkel sought to experiment with the book as an object - its typography, format and quality. The members of Grafisk Cirkel all had daytime jobs at book printers and publishing houses, but needed a place to try out new ideas. In the first few years the works of Grafisk Cirkel was only published in very small issues (c. 20-35) - for members only. After 1940 it upsized and it became possible to subscribe to the publications for collectors outside the circle, but still it was only published in a very limited number. Several of the publications are today rare collectors items.
Seierkilde in Bogvennen 2003-04 (2005) p. 7-61.