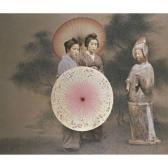 Some works of 3w
Extracted between 1 works in the catalog of Arcadja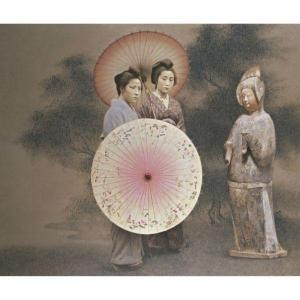 Original 2008
Lot number:
244
Other WORKS AT AUCTION
Description
:
LOT 244
3W
CHANTING IN SPRING
1,200,000—1,600,000 HKD
measurements
measurements note
142.5 by 167.5 cm.; 56 1/8 by 66 in.
Description
Marked with the artists' seal and dated 2008 (Middle Left)
Oil on canvas
CATALOGUE NOTE
All the chief founders of 3W have studied and lived in Japan.Like all the literati who travelled to Japan during the late QingDynasty, they understand well that Chinese and Japanese culturescome from the same source. This is the background of how "Rhymefrom Tang with Japanese style" is created. "Singing and Dancing" isone of its representative works. The style of 3W's work is alwayscreating something new out of the tradition. They put a paintedpottery figurine from Tang Dynasty at the focal point of thepainting so as to emphasize the continued life of the Tang Dynastyculture. The precise composition makes the painting look unified.The stretched round umbrella close to the centre of the squarepicture is not a random touch. Instead, it secretly strengthens theinner tension of the composition, which provides the painting witha hidden modern feel.